Polymer solutions to install the rail onto a concrete slab (RAIL JOINTS - RAIL FASTENING)

Grouting and direct fastening
onto concrete slab
Flowable epoxy grout, solvent free. No shrinkage
Bi or tri components acc. 3 versions S, M and L
Compression strength > 80 MPa (EN 196)
Flexural strength > 30 MPa (EN 196)
Fast curing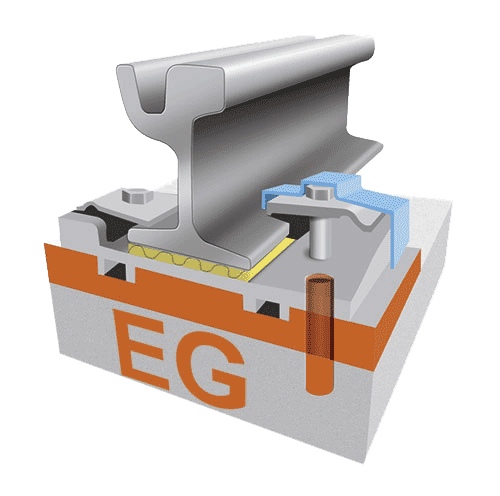 Conditions of use of direct fastening grout
V FIX EG provides a good adhesion even on damp surface (but without standing water). Concrete and mortar must be at least 28 days old and be properly prepared.
Surface cohesion of concrete ≥ 1.5 MPa according to NF EN 1542.
Elimination of all non-cohesive parts of the substrate followed by careful dusting before application.
Scope of use of direct fastening grout
V FIX EG is used for grouting and direct fastening of rail onto a concrete slab in layer thickness from 10 to 80 mm according to version (S, L, M).
V FIX EG S could also be used as an injection grout for the treatment of crack opening from 4 mm.
Installation by gravity or injection.