Polymer solutions to install the rail onto a concrete slab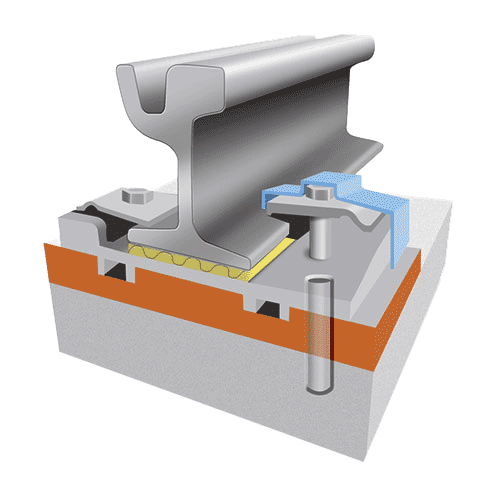 V FIX
Direct fastening onto concrete slab by bonding for tramway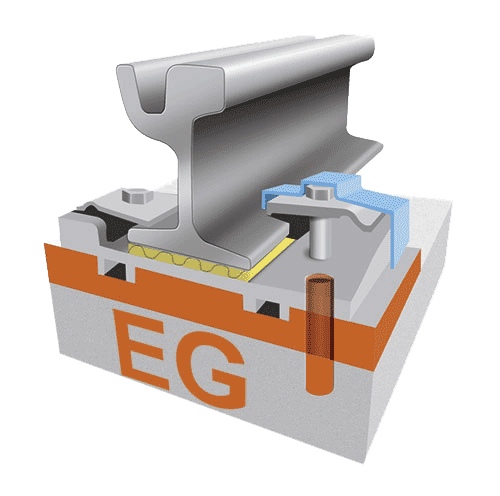 V FIX EG
Grouting and direct fastening onto concrete slab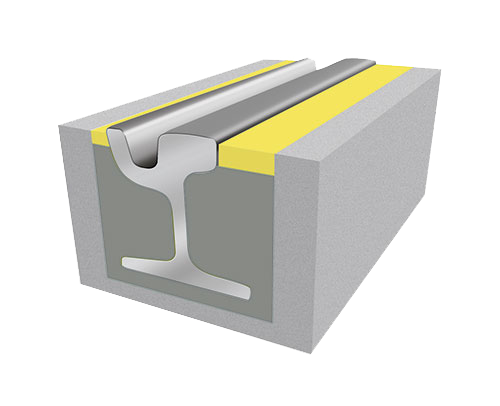 V FLEX
Longitudinal rail joint
and floating slabs joints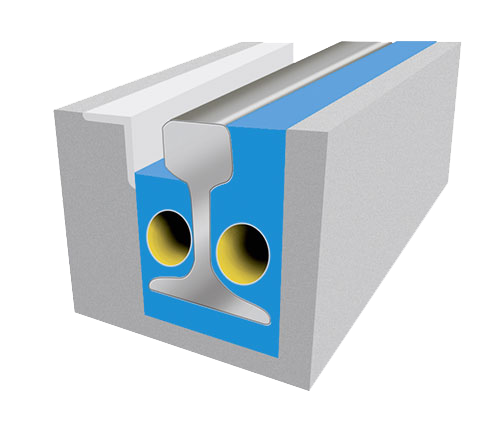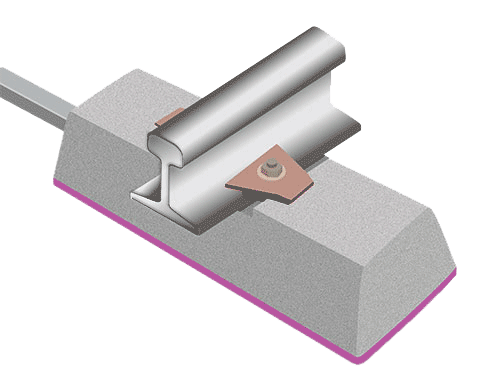 V FIT USP
Resilient pads
on the underside
of concrete sleepers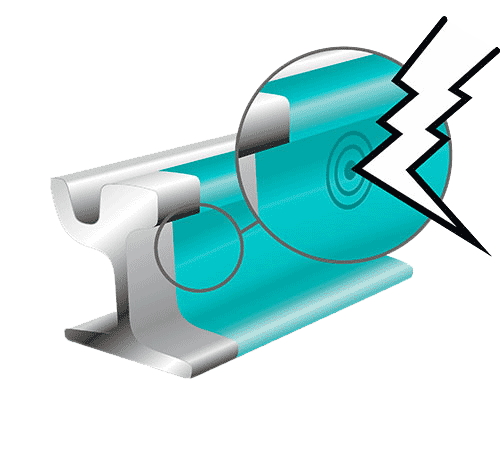 V FIT SC PROTEC
Protective coating for rail against stray currents
Polymer solutions to install the rail onto a concrete slab
Our range of products VF SYSTEMS provides an efficient and innovative set of polymer solutions to install the rail onto a concrete slab or ballast.
These products are designed to meet the complex requirements of urban railways transport. It involves safety and well-being of users and also long term efficiency for operator.
Our solutions are used as follows :
V FIX – Direct fastening with anchoring or by bonding onto concrete slab,
V FIX EG – EG grouting and direct fastening onto concrete slab,
V FLEX – Longitudinal rail joint and floating slabs joints,
V FLOW – Embedded rail into slab track,
V FIT USP – To reduce the effects of attrition on ballast,
V FIT SC PROTEC – Protective coating for rails.