Polymer solutions to install the rail onto a concrete slab (RAIL JOINTS - RAIL FASTENING)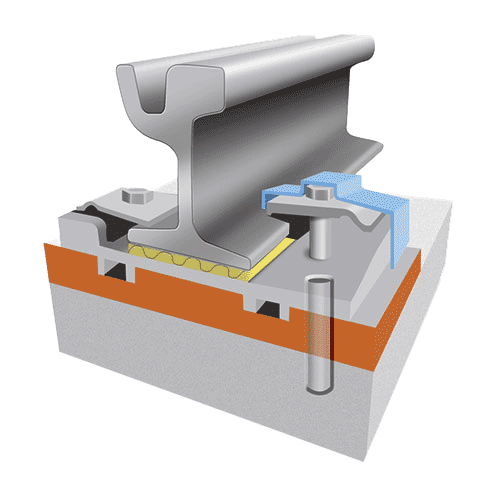 V FIX
Direct fastening onto concrete slab by bonding for tramway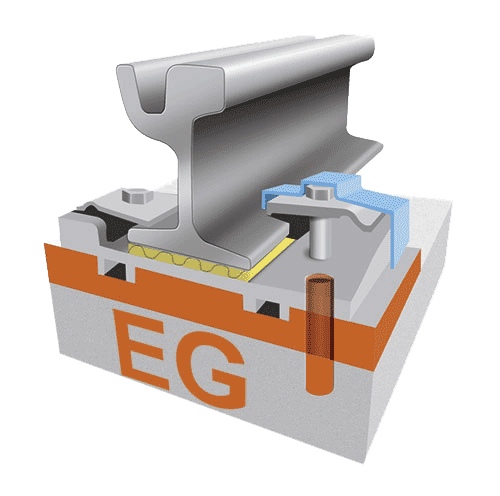 V FIX EG
Grouting and direct fastening onto concrete slab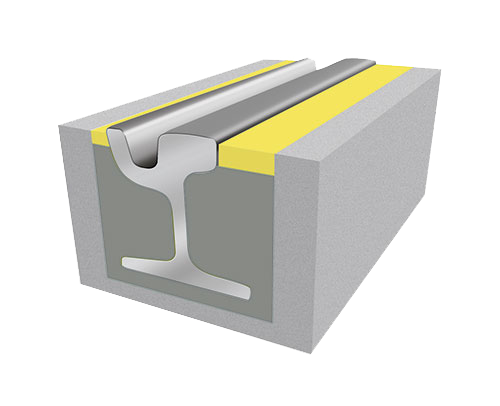 V FLEX
Longitudinal rail joint
and floating slabs joints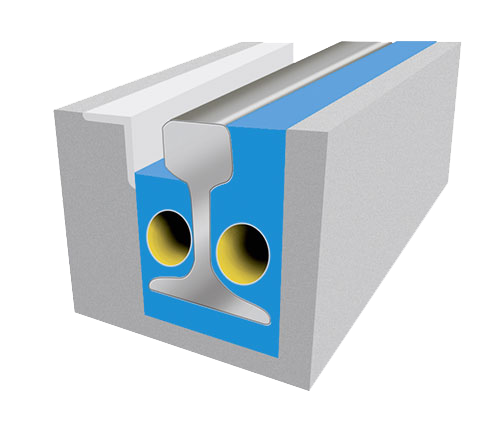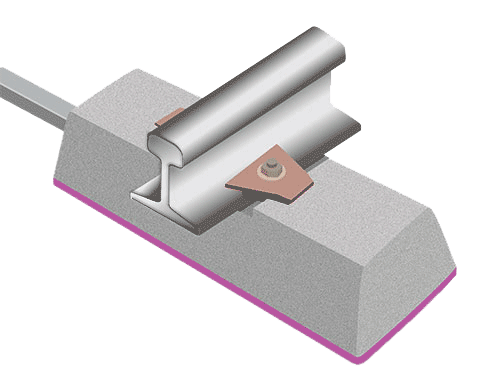 V FIT USP
Resilient pads
on the underside
of concrete sleepers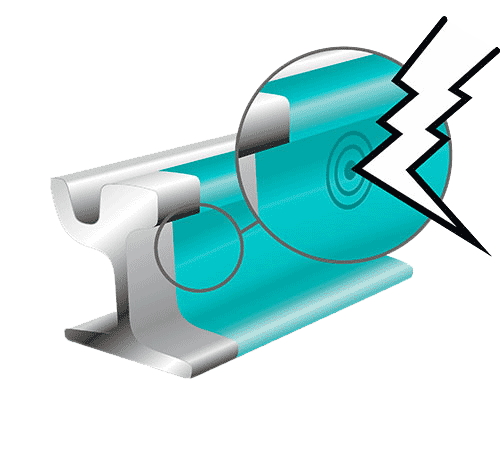 V FIT SC PROTEC
Protective coating for rail against stray currents
Polymer solutions to install the rail onto a concrete slab: rail fastening, rail joints, embedded rail…

Based on polymer solutions, our range of products VF SYSTEMS provides an efficient and innovative set of to install the rail onto a concrete slab or ballast.
These products are designed to meet the complex requirements of urban railways transport. It involves safety and well-being of users and also long term efficiency for operator.
Our solutions are used as follows:
V FIX – Direct fastening rail with anchoring or by bonding onto concrete slab (tramway)
For the fastening of the rail, in this process the metallic baseplate supporting the rail is wedged using the resin V FIX and anchored to the concrete structure by two rods of seals.
V FIX EG – EG grouting and direct fastening rail onto concrete slab
Available in 3 formulations, S, M and L, corresponding to a variation of thickness of setting from 10 to 80 mm, the resin V FIX EG allows the rail fastening directly on concrete track or crosses concrete (setting and sealing).
V FLEX – Longitudinal rail joints and floating slabs joints
The V FLEX grout, applied continuously on each side of the rail, thus creates a rail joints maintaining a perfect seal of the upper part of the splice chambers between rail and road avoiding, inter alia, any vibratory bridge.
V FLOW – Embedded rail into slab track
This V FLOW track laying system is a rail fastening system, type « embedded rail » which, taking into account the continuity of the rail fastening has many advantages: better distribution of loads, comfort of circulation, electrical insulation, increase in the service life of the rail by reducing the wave wear…
V FIT USP – Reduction the effects of attrition on ballast
In the case of conventional concrete cross-laying on ballast, the V FIT USP rail joints deposited on the underside of the concrete sleepers, reduces the cross-ballast / ballast friction reducing the wear speed of the ballast, while improving the conservation of the leveling of the way.
V FIT SC PROTEC – Protective coating for rail against stray currents
Applied in one or two layers with a thickness range of 0.8 to 2 mm, depending on use, the V FIT SC PROTEC rail joints limits the corrosion caused by stray currents on railway tracks.