Polymer solutions to install the rail onto a concrete slab (RAIL JOINTS - RAIL FASTENING)

Protective coating for rail against stray currents
Two component solvent free polyurethane binder
Cold applied by brush or coating knife
Workable at high thicknesses
Direct application onto the rail surface after preparation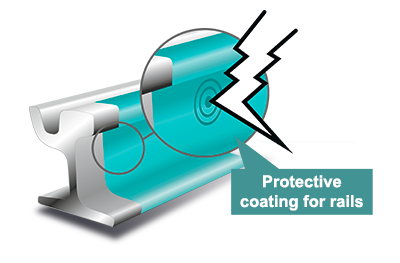 Application method of the protective coating
V FIT SC PROTEC is designed to be applied in one or two coats at a nominal dry film thickness range between
0.8 and 2.0 mm. The final choice of the thickness will be determined by the end use.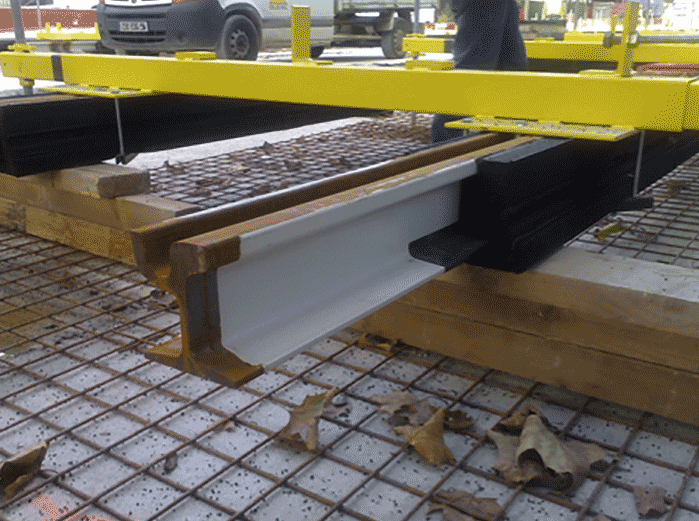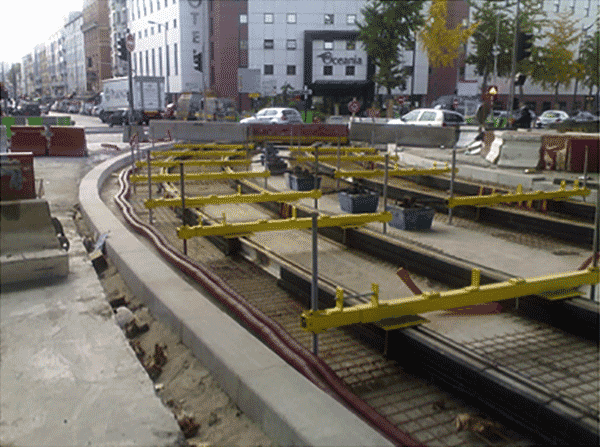 Scope of Use of the protective coating
V FIT SC PROTEC is designed for the anticorrosion protection of buried, immersed metal structures against stray currents in particular.
Its reactivity and manual application make it ideal for on site applications. V FIT SC PROTEC has good compatibility with adjacent coatings such as hydrocarbon, epoxy, polyurethane and polyolefin materials.